Eve Poetry Magazine accepts short stories and poetry for both web and print features. We consider both long and short form poetry and short stories of any fiction or non-fiction genre. This magazine does not accept quotes or submissions with spelling or grammar errors.
We do not pay writers for submissions. Benefits received from submitting with us include multi-channel promotion of written work and increased exposure on social media.
Submission Guidelines for Website Features – Open for 2021
This form is for Website Features only. Please see our Print Submission page to submit for the next printed anthology.
Poetry Magazine Submissions must be your own original work, and you must submit your real full name with your submission. We will not accept social media names instead of your real name.
We will not accept submissions with spelling errors and grammar mistakes. Writing tools are available to help with this. Do your research. Eve Poetry is an affiliate of ProWritingAid and Grammarly. Products we recommend and use ourselves.
Include a title for your piece.
Copy/paste your poem or story into the submission form's comment box.
You'll receive an email within four weeks if we select your submission. *If you don't receive an email, your entry was not selected. Due to a large number of entries, we are unable to respond to everyone with feedback.
Writers may submit once per month for consideration. You may submit up to four poems in the same single submission form. Completing multiple submission forms within 30 days will result in deleted submissions. If we select you for a feature, there is a two-month wait period to be featured again.
When accepted, writers provide a bio and author photo. However, photos are not mandatory.
We don't accept artwork with poetry/short stories. Eve Poetry Magazine chooses the art to pair with each written feature. Art features are a separate submission category.
Participants must read the submission disclaimer. Please email us with any questions.
---
Disclaimer
By submitting, you agree to: Evepoetry.com (includes Eve Poetry Magazine and Deanna Ramirez) does not provide compensation. Writers give non-exclusive Electronic Rights to evepoetry.com to publish their submitted work. Evepoetry.com keeps publishing and archival rights for accepted submissions in perpetuity. We may use your submission in promotions (in segments, or its entirety, as long as evepoetry.com gives credit to the author of the piece). Copyright for all writing remains with the author. Evepoetry.com reserves the right to alter our Submission Guidelines at any time.
This site contains affiliate links to products. We may receive a commission for purchases made through these links. For more information, see my disclosures here.
---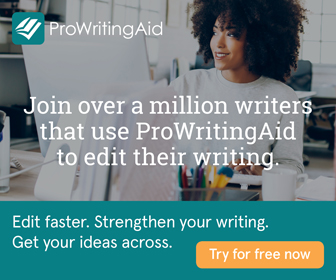 As an Amazon Associate, I earn from qualifying purchases at no extra cost to you.